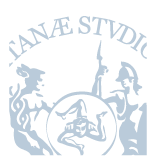 Homepage of MSc Degree Course in Electronics Engineering
Apply for MSc. in Electronics Engineering
In order to start the pre-enrolment procedure for A.Y. 2022/23, please visit the University Enrolment webpage reading carefully the information about Master's Degree courses.
For further information about enrolment procedures, contact the following e-mail address: internationalstudents@unipa.it
The Master Degree in Electronics Engineering, with around 60 years of history, offers an interdisciplinary training program, organized in two years, and articulated in four curricula ("Modern Electronics", "Telecommunications", "Bioelectronics" and "Robotics and mechatronics"). Thanks to the acquired skills, especially through laboratory activities, graduates in Electronics Engineering can easily find a job.
Graduates in Electronics Engineering provide the answer to the need for transversal skills, nowadays more and more required in the fields of smart cities, Internet of Things, big data, secure and ultra-broadband telecommunications networks, last generation electrical networks, smart and electrical vehicles, domotics, mechatronics, robotics, but also of diagnostic medicine, new production technologies and modern power plant engineering.
The

MODERN ELECTRONICS

curriculum allows to work on the design, development and realization of electronic devices and systems, in different contexts including micro/nano electronics, electronic design, electronics for industry, energy and automotive. The graduates will have acquired a broad spectrum of knowledge, ranging from physics of semiconductors, to the technologies for designing and producing devices and circuits, to the electronic characterization methodologies and measurement equipment.
The

TELECOMMUNICATION

curriculum allows to find a job on the design, development, production, operation and maintenance of telecommunications systems, network operators and ICT service providers offering wired and wireless communications, remote sensing and teletraffic control, network security, critpography, cybersystems, smart grids and network data services. The acquired knowledge and skills will pertain to different telecommunication fields: broadband communication systems, 5G, Internet of Things (IoT), innovative modulation techniques, signal processing, Internet and wireless networking technologies and services, optical fibers, mm-Wave transmission systems, wireless sensor networks (WSN), vehicular networks, underwater communications and sensors, communications for unmanned vehicles (e.g. drones, authonomous vehicules), artificial intelligence, software defined radios, network function virtualization, 5G edge computing, cloud and fog network offloading, content delivery networks, radar, antennae, satellite, wireless localization, body area networks, cyberphysical systems, blockchains, and system management.
The

BIOELECTRONICS

curriculum

allows to work both in industries, healthcare facilities, specialized clinical laboratories, and also in research centers and universities, with tasks concerning the design, production, management, testing and employment of biomedical sensors, instrumentation and medical software for monitoring of healthy or impaired people (also directly at home, i.e. ambient assisted living environment), for therapy or diagnostic support, and also for e-health and telemedicine. The knowledge and skills provided in the curriculum include a strong basic training in the electronic field, with specialized skills in the fields of sensors and diagnostic equipment, of electronics and Internet of Things (IoT) for biomedical applications (i.e. for acquiring, storing, handling and transferring biomedical data and signals), and of analysis, modeling and post-processing of signals, images and medical-biological data.

The

ROBOTICS AND MECHATRONICS

curriculum allows to find a job in the automotive, nautical, avionic, railway and electromechanical sector, also for companies dealing with industrial or mobile robotics, or in research and development centers specialized in the automation sector. Within this curriculum, the approach of control and systems engineering is employed to deal with complex systems, managing the interaction among the various components of a system and optimizing its operation. The main knowledge and skills acquired will deal with the identification and filtering of dynamical systems, the modeling, analysis, simulation and control of the main mobile robotic platforms available nowadays, with specific reference to robotics architectures and to control algorithms for vehicles and aircrafts.
For further information, please contact the Course Coordinator, Prof. Salvatore Stivala, or the Admission Board Responsible, Prof. Salvatore Basile.

Useful links:

Degree programme
Contacts, services and facilities

Learning outcomes and Professional Opportunities

Foreign affairs Ministry Scholarship grants
If you want to find information about BSc. course, please visit the homepage of BSc. course in Electronics Engineering (in Italian)

International Students - Guides
Bacheca
12-lug-2022
Si ricorda a tutti gli studenti interessati che i CFU di tirocinio e/o altre attività formative vengono caricati in carriera mediante verbalizzazione. ...
9-apr-2021
The Master's Degree program in Electronics Engineering at the University of Palermo offers a training course taught entirely in English and divided into 4 curricula: Modern Electronics, Robotics and mechatronics, Bioelectronics and Telecommunications. ...
9-apr-2021
Herein you can find the digital version of UNIPA brochure presenting our University to foreign students that could be interested in enrolling our Degree Programs.

The brochure is written in a simple and basic language and provides students information about the University and the city, the international programs and the Ph.D. courses, together with the several services provided to the students.
Among the courses thaught enterely in English, we offer the MSc. program in Electronics Engineering.
9-apr-2021
Palermo, the regional capital of Sicily, is one of those cities with its own very distinct atmosphere. ...
21-nov-2019
The Master Degree in Electronics Engineering at the University of Palermo proposes a training course, taught entirely in English, divided into 4 curricula: Modern Electronics, Telecommunications, Bioelectronics and Robotics and Mechatronics. ...