Accommodation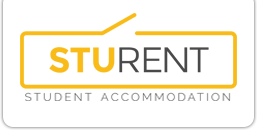 STURENT is a service offered in agreement with the University to search and select the offers by private individuals of rooms or apartment rentals within an open access database on the website Sturent.it.
Dedicated people will be responsible for tutoring users, assisting them in the choice of housing solutions that best fit their needs, supporting them in the definition and signature of rent agreements.
A front office has been opened at the Student office in the University Campus and it will be open from Monday to Friday, from 9 to 13 and from 14 to 18.
For more information please contact by email servizioalloggi@unipa.it, by phone 091 23890905 / 3511608472 or visit Facebook page Sturent..
English speaking professionals will provide assistance to students, graduate students and foreign researchers.
____________
ERSU of Palermo provides services for foreign students who are going to enroll or are already enrolled at the University of Palermo and at the Higher Institutes for Arts and Music (Academy of Fine Art of Palermo,LUMSA of Palermo, Academy "Kandinskij" of Trapani, Academy Abadir of S. Martino delle Scale, Academy "Michelangelo" of Agrigento, Conservatory "Bellini" of Palermo, Conservatory "Scontrino" of Trapani, Higher Institute for Music "Toscanini" of Ribera).
The most benefits and services (scholarships and accommodation service) are granted by competition; the call is usually published every year in July on the website www.ersupalermo.gov.it and expires in early September.