17th ICA International Colloquium on Amphipoda
Dear Colleagues and Friends,
I am pleased to announce and invite you to the17th International Colloquium on Amphipoda (ICA), which will be held in September 4th-7th 2017 in Trapani, Italy.
The meeting will be held at the "Polo Universitario di Trapani" of the University of Palermo, fully equipped with all the necessary facilities, which will guarantee a pleasant and stimulating atmosphere to the participants.
Maps: https://goo.gl/maps/eWuZRUHz24B2
Web Site: http://www.unipa.it/amministrazione/polididattici/polotp/
The main aims of the conference are to strengthen the link between senior and junior students involved in amphipod research, and to bring amphipods to the attention of the scientific community as an animal group of paramount importance for the monitoring of freshwater and marine biodiversity.
Following a trend for increasing numbers of participants over the last editions, we welcome all researchers interested in amphipod biology across the world to engage and participate in this exciting meeting!
Hoping to meet you in Trapani next September!
Sabrina Lo Brutto
(17th ICA Coordinator)
Mailing list: to subscribe for updates write to ica2017@unipa.it
Past events in Sicily
"Taxonomy of Crustacean Amphipods" Course
7th-9th October 2013 in Trapani, Italy
The course was been organized by Prof. S. Lo Brutto, and sponsored by the University of Palermo. During the three-days course 38 participants coming from different institutions attended the lectures hold by Traudl Krapp-Schickel (Forschungs museum A. Koenig – Germany), Maria Beatrice Scipione (Stazione Zoologica Anton Dohrn – Ischia, Italy) and Sabrina Lo Brutto (University of Palermo, Italy). Lab activities had been also organized.
"New frontiers for Monitoring European Biodiversity: The role and importance of Amphipod Crustaceans" (MEB) Conference
27th-29th September 2011 in Palermo, Italy
The aim of MEB Conference was to highlight the importance of amphipod crustaceans as a model group for monitoring biodiversity at different levels, from molecules to communities.
The MEB Conference was sponsored by the University of Palermo and by the Ateneo Italo-Tedesco, and took place in the "Orto Botanico" of the University of Palermo, an ancient and charming venue, which guaranteed a pleasant and stimulating atmosphere for the over 70 participants.
A Special Issue of Crustaceana journal gather selected articles representing part of the contributions.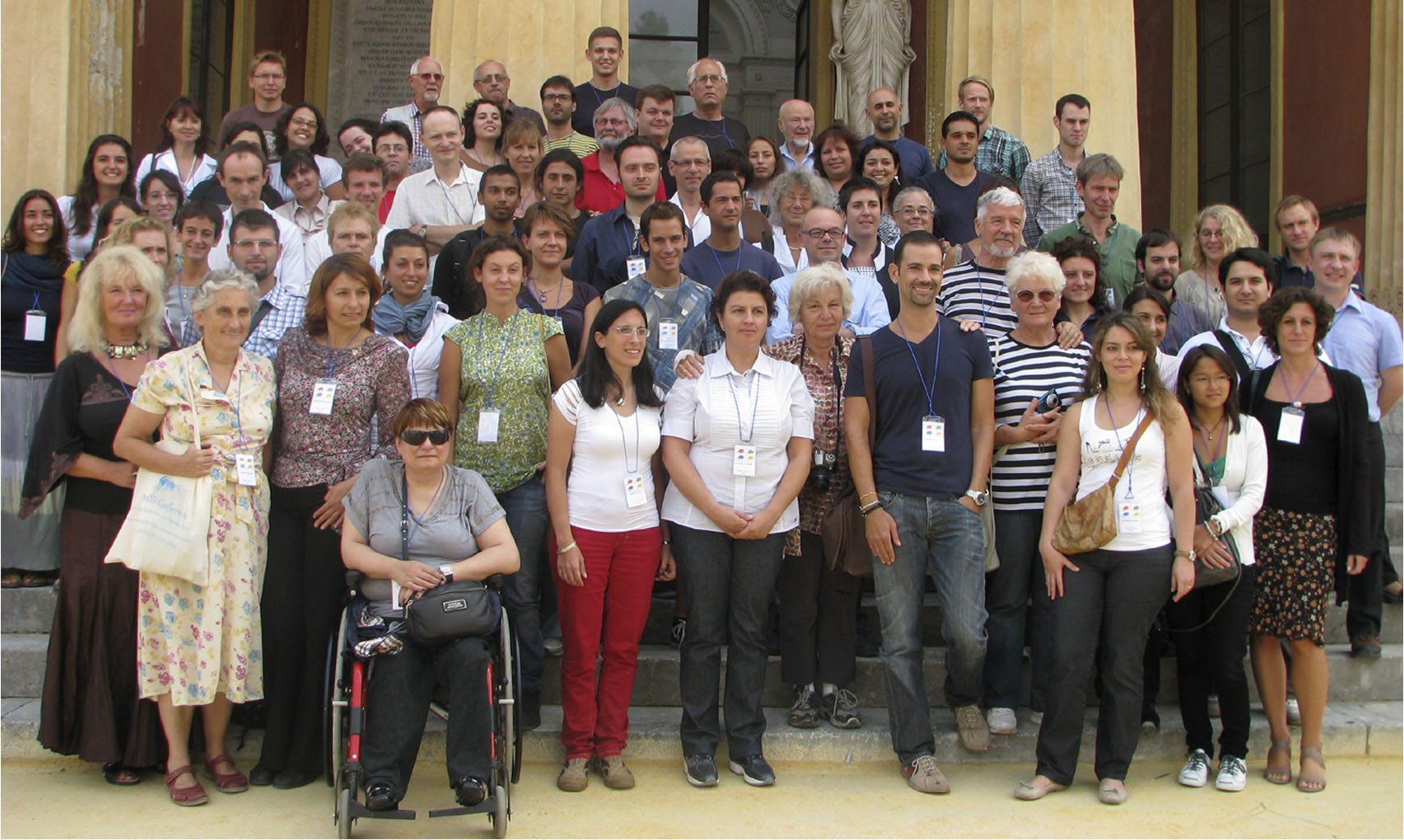 Special Issue – Part of the papers delivered at meeting "New Frontiers for Monitoring European Biodiversity: The Role and Importance of Amphipod Crustaceans" are published in Special Issue of "Crustaceana – International Journal of Crustacean Research" (Volume 86 July 2013 parts 7-8) (http://booksandjournals.brillonline.com/content/journals/15685403/86/7-8)