Antonio Mazzola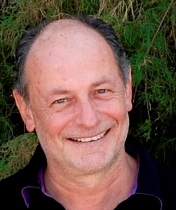 Professor of Ecology
Name: Antonio Mazzola
Nationality: Italian
Email: antonio.mazzola@unipa.it
Antonio Mazzola is Full Professor of Ecology at the University of Palermo. Since 2011 he is the Director of the Department of Earth and Marine Sciences and since 2014 he is Vice-president of CoNISMa (National Interuniversity Consortium for Marine Sciences). He has coordinated numerous national and international scientific projects. Currently he teaches the courses of Ecology (Biological Sciences), and Ecology of Fisheries and Aquaculture (Master in Marine Ecology), and he is in the board of professors of the PhD course in Earth and Marine Sciences.
His research activities is mainly focused on the aquaculture and mariculture, with particular attention on new cultivated species, sustainable development and environmental impacts; management of the coastal zone; environmental contamination; trophic organization of marine communities through biochemical markers; ocean acidification.
He is co-author of 98 papers published in peer-reviewed scientific journals.
Latest Publications
Signa G, Mazzola A, Costa V, Vizzini S (2015). Bottom-up control of macrobenthic communities in a guanotrophic coastal system. Plos One 10(2): e0117544. doi:10.1371/

journal.pone.0117544

Di Leonardo R, Mazzola A, Tramati C, Vaccaro A, Vizzini S (2014). Highly contaminated areas as sources of pollution for adjoining ecosystems: The case of Augusta Bay (Central Mediterranean). Marine Pollution Bulletin 89:417-426
Rinaldi A, Montalto V, Manganaro A, Mazzola A, Mirto S, Sanfilippo M, Sarà G (2014). Predictive mechanistic bioenergetics to model habitat suitability of shellfish culture in coastal lakes. Estuarine, Coastal and Shelf Science 144:89-98
Costa V, Mazzola A, Vizzini S (2014). Holothuria tubulosa Gmelin 1791 (Holothuroidea, Echinodermata) enhances organic matter recycling in Posidonia oceanica meadows. Journal of Experimental Marine Biology and Ecology 461: 226-232
Barreca S, Mazzola A, Orecchio S, Tuzzolino N (2014). Polychlorinated Biphenyls in Sediments from Sicilian Coastal Area (Scoglitti) using Automated Soxhlet, GC-MS, and Principal Component Analysis. Polycyclic Aromatic Compounds 34:237-262