Research Products
/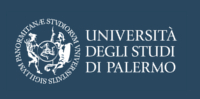 Bi.N.D. on the Research repository of the University of Palermo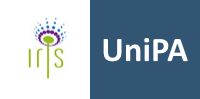 CINECA IRIS Institutional Research Information System
SpinOff

MIRC
MIRC LTD, is an academic spinoff operating since 2011 and aims to produce complete solutions for Medical Imaging. From protocols of diagnostic investigations, these solutions provide to realize Decision Support Systems for the work of the radiologist.The above systems are based on techniques borrowed from the Artificial Intelligence for the optimized processing of sequences of medical images acquired.MIRC s.r.l. is also the leader of the project "BD4BREAST- An Intelligent Framework for the Clinical Big Data Analysis to Support the Decisions in the Diagnosis Process of Diseases of the Breast", that was admitted to financing Start Up notice - Notice 436 of 13 March 2013 - Ministry of Education, University and Research and which ended recently.
For more information please visit the dedicated website: http://www.mircsrl.eu/index.html
NAVHETEC
Navhetec s.r.l., founded in 2016, has as its corporate purpose the production and marketing of nano-vesicles isolated from edible plant preparations to support therapy for cancer patients.In addition, Navhetec has the aim to modify the nano-vesicles biotechnologically, in order to make products for the "targeted drug delivery" with the aim of reducing the systemic toxicity of drugs.

Patents
Alessandro R., Raimondo S., De Leo G., Fontana S., Monteleone F., Naselli F., 
 "Antineoplastic activity of nanovesicles isolated from Citrus Lemon" PCT/IB2016/052160

Alessandro R., Conigliaro A., Lo Dico A., Costa V., "Therapeutic Effect of an anti miRNA" PCT/IB2016/051957

Alessandro R., Raimondo S., Bellavia D., "

Engineered exosomes for the treatment of chronic myeloid leukemia

"n° 102016000038900 depositato il 15.04.2016.

Alessandro R., Raimondo S, Fontana S., "

Complementary oligonucleotides to DDHD1 and their use for the prevention and treatment of tumors

" n° 102017000060905.

Di Liegro I., Proia P., Di Liegro C.M., Saladino P., Schiera G., Lo Cicero A. (2009), "

Method for purification from bacterial production systems of active recombinant proteins

" PA 2009 000029

Cannino G., Di Liegro C.M., Di Liegro I, Rinaldi A.M., Scaturro M., (2004) "

Fusion proteins, preparation method and relative antibodies for the diagnosis of mitochondrial diseases

" RM2004-A000331, Università degli Studi di Palermo

Tesoriere G., Lauricella M., Emanuele S., D'Anneo A., (2009) "

Pharmaceutical compositions for the treatment of liver tumors

" n.FI2009A000097, 2009.