Museum and historical collection
The long-standing scientific legacy of DiFC – Emilio Segré, is put on display in Museo della Specola e Osservatorio Astronomico (Palazzo dei Normanni), Museo della Chimica (Building 17 in Viale delle Scienze – Main Campus) and Collezione Storica degli Strumenti di Fisica (Via Archirafi building).
The Chemistry Museum hosts an historical collection of laboratory equipment, and an historical library collecting more than 1200 monographies published from the beginning of the nineteenth century, as well as 2400 volumes published by several international and Italian journals, including "Gazzetta Chimica Italiana", founded by Cannizzaro, Paternò and other famous Italian chemists and printed in Palermo from 1871.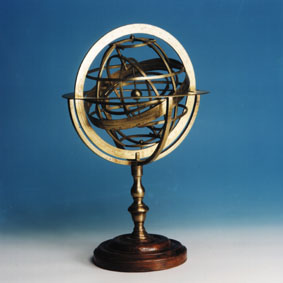 The Historical collection of physics instruments (Collezione storica degli strumenti di Fisica) puts on display more than 500 scientific instruments of historical interest, some of which date back to the nineteenth century. Notable examples are the armillary sphere built by Henry Drechsler, the four prisms Duboscq spectrometer, the Melloni optical table, and the ionization chamber originally used by Emilio Segré for the research leading to the discovery of Technetium, awarded the 1959 Nobel prize in Physics.
Person in charge of the collection: Prof. Aurelio Agliolo Gallitto
List of the equipment on display (Italian)
Historical and biographical notes (Italian)
Events (Italian)
Bibliography
News (Italian)
Flickr