International Ph.D. from the University of Palermo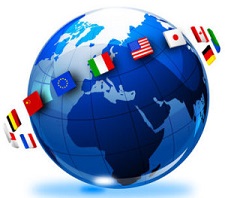 The University also encourages international cooperation in the field of research doctorates by entering into agreements with other universities and / or foreign bodies, which define the modalities.

REGULATION
For his PhD international issues, see Art.16
Applications for admission to the Ph.D. Programme are accepted from candidates, regardless of gender, age, religion or nationality, who hold an Italian "Laurea Magistrale" (according to Ministerial Decree no. 270 of 22 October 2004), or a university degree awarded under the previous regulations, or an equivalent degree qualification obtained abroad and considered suitable by the Admission Committee.

CONVENTIONS

Cards doctorates XXX Cycle


FORMAZIONE PER LA RICERCA
e-mail: modesta.semilia@unipa.it
phone: +39 091 238 25362
languages: English e-mail: licia.spezio@unipa.it
OFFICE MANAGER: MODESTA SEMILIA

With regard to the preparation of documents in the Agreement relating to the establishment of an international doctorate and for the conclusion of an agreement of co-supervision of doctoral theses, reference must be made to the office

COOPERAZIONE INTERNAZIONALE PER LA FORMAZIONE E LA RICERCA
e-mail:
coperint@unipa.it
phone: +39 091 238 93741
languages: English, Spanish, Italian
OFFICE
MANAGER:
ANTONINO SERAFINI