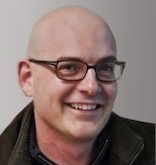 GABRIELE FICI
ASSOCIATE PROFESSOR (INF/01)
Welcome!
Listen
I am interested in problems on finite and infinite strings arising in different areas of theoretical computer science and discrete mathematics.
Scientific Activity
Listen
News
I have been nominated for the European Association for Theoretical Computer
Science (EATCS) Council elections for 2023. Here is my statement.
Together with Golnaz Badkobeh and Simon Puglisi, I organize Sequences in February 2024 at City, University of London.
I will give a talk at the Combinatorics on Words week in February 2024 at CIRM in Marseille, France.
I will give a course in Combinatorics on Words in April 2024 at CWI, in Amsterdam, the Netherlands.
Research Projects
APML, PRIN 2022 project 20229BCXNW (PI of local unit)
ADASCOML, PRIN 2017 project 2017K7XPAN (PI of local unit)
Journal
RAIRO-ITA, Editorial Board Member
Steering Commitees
SPIRE (2017-2020)
Program Committees
CPM 2024, AFL 2023, GandALF 2023, SPIRE 2023, WORDS 2023, CPM 2022, ICTCS 2022, JM 2022, SPIRE 2022, IWOCA 2021, SPIRE 2021, WORDS 2021, CPM 2020, ICTCS 2020, SPIRE 2020, CPM 2019, WORDS 2019, ICTCS 2018, IWOCA 2018, CPM 2017, IWOCA 2017, SPIRE 2017 (co-chair), IWOCA 2016, JM 2016
Students
2021 - 2022, Jia Gao (Post-doc)
2017 - 2020, Mickaël Postic (PhD, co-supervised with Luca Zamboni)